Why we pray together.
The Current Prayer List
Check often for additions and updates!
March 1st
February 27th, 2022
DAVID BUCKLEY - Hospitalized
DONNA CALAWAY - Cancer Treatments
SUE CONNER - Stroke
PAM BROWER - Surgery Monday
KIMMY WATKINS - Loss of her mother
PEOPLE OF UKRAINE
OUR COMMUNITY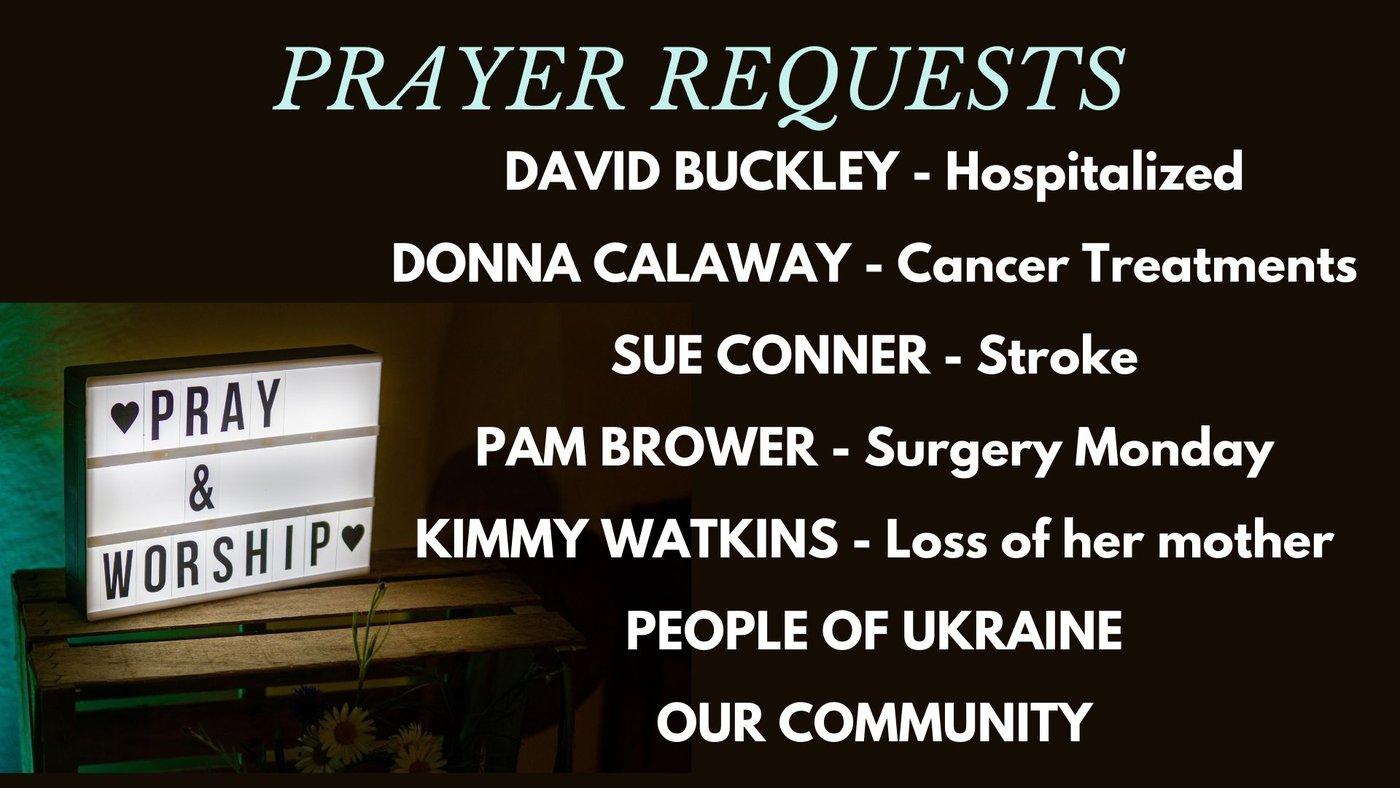 Add your prayer request!
Join us this Sunday and pray with us