Pastors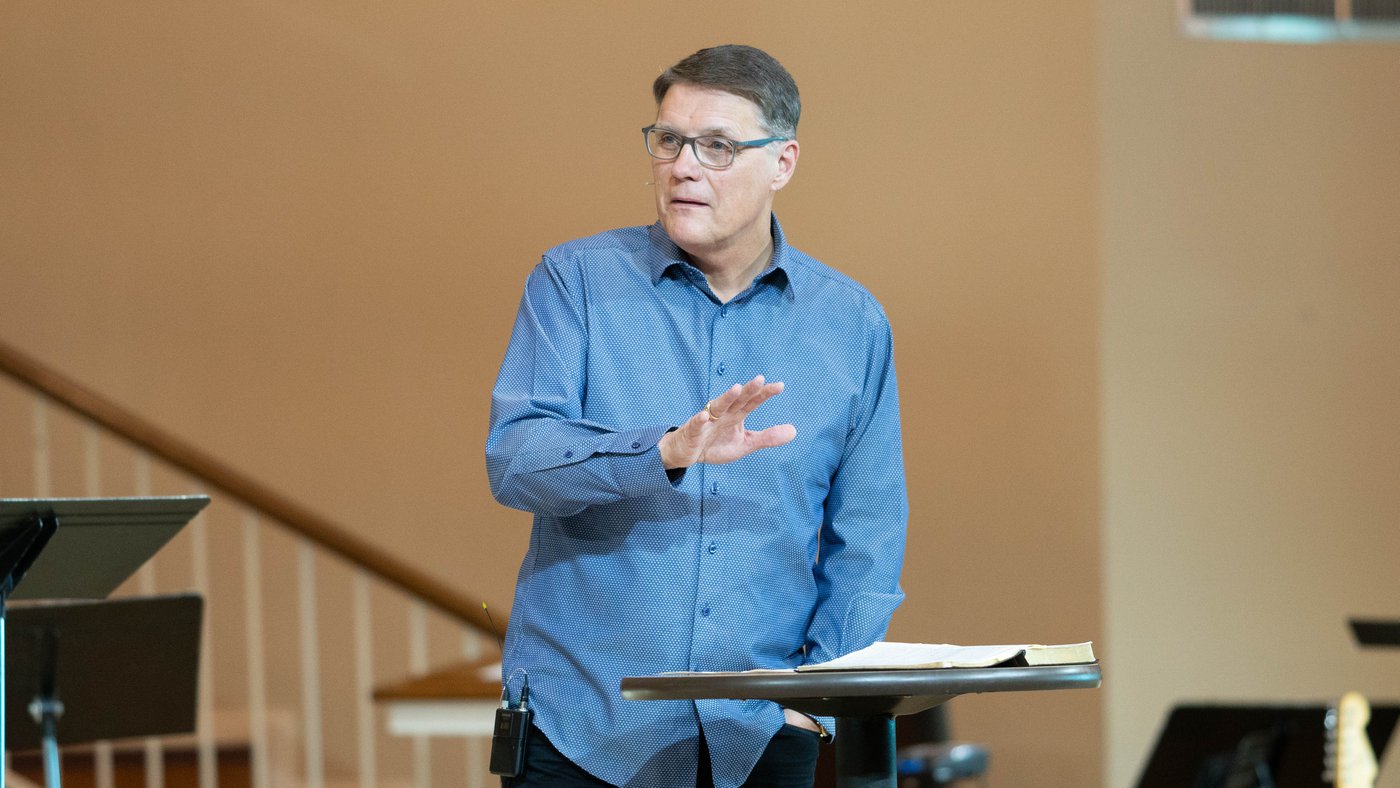 Dr. Preben Vang - Pastor in the Interim
Dr. Preben Vang joined Truett Seminary in 2014 to lead the Doctor of Ministry program. Before going to Truett, Dr. Vang served 17 years in administration as Professor and Chair of Biblical and Theological Studies at both Ouachita Baptist University and Palm Beach Atlantic University. Born and raised in Denmark, where his latest call was to pastor the First Baptist Church of Copenhagen, Dr. Vang's academic interest has always related to the global mission of God's Kingdom. "When everything is said and done," he says, "I'm really just a pastor who loves books and who enjoys thinking deeply and out loud about the content and significance of the church's message." Working as an engineer in electronics, Dr. Vang heard God's call to full-time ministry in his early twenties.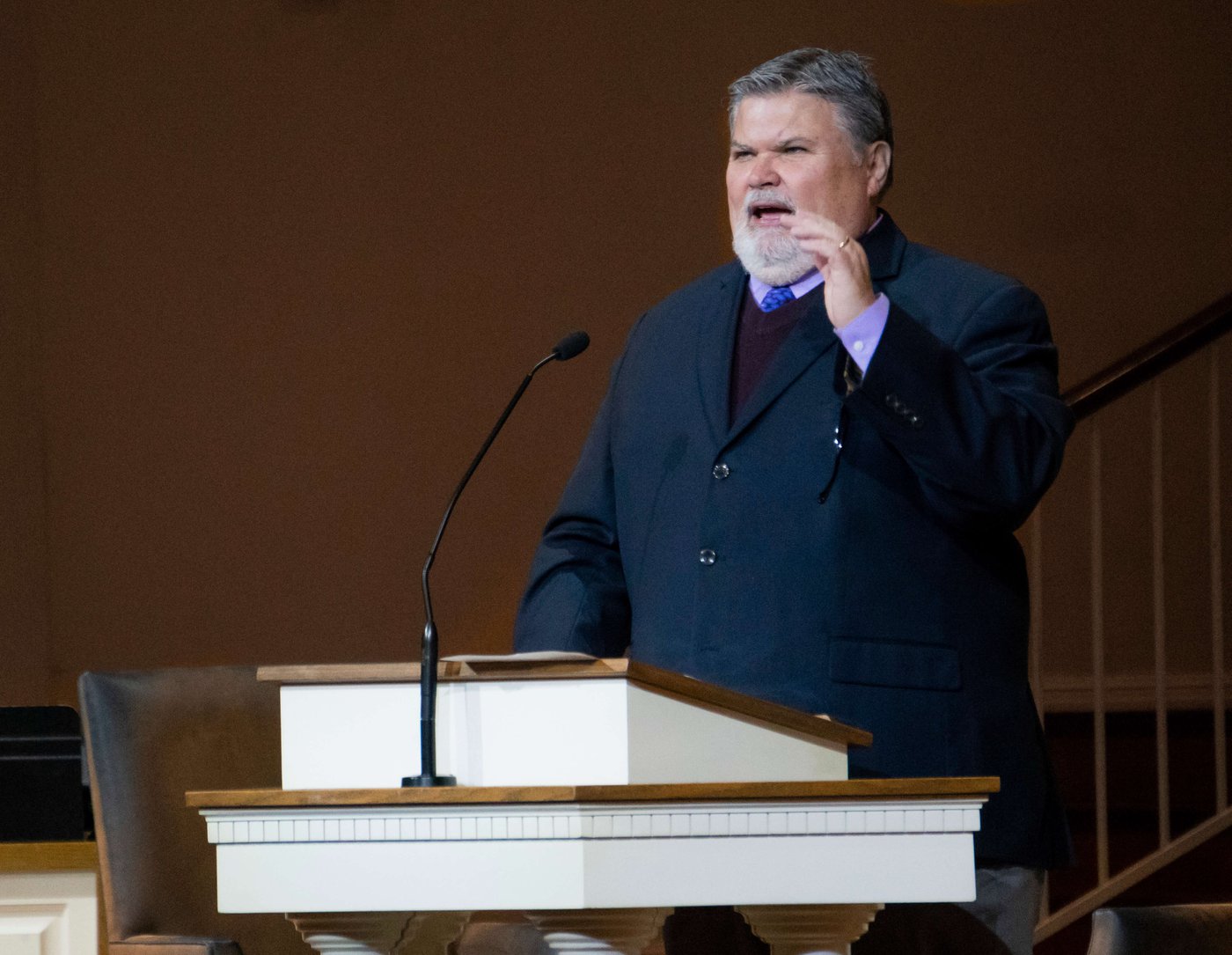 Jerry Calaway - Pastor of Worship and 55+ Ministry
I am a product of East Texas, born in Kilgore, and raised in Linden and Tyler. I went to TJC, graduated from East Texas State (now Texas A&M at Commerce) and Southwestern Baptist Theological Seminary. I have served in churches for the last 45 years. I also started a media ministry where I designed lighting, sound, and video for conferences all across America, and have filmed in Europe, Russia, and South America. I have tried to incorporate this knowledge during my ministry at Colonial Hills where I have had the great privilege of serving as Pastor of Praise & Worship for the last 32 years. I have been married to Donna for 43 years, and have three children, Jared, Cherisa, and John. They married three wonderful people, and we have been blessed to have seven of the most beautiful grandchildren, (three boys and four girls) in the world, although most grandparents feel the same way!
I keep busy skyping the grandkids, riding my motorcycle, videography, photography, enjoying our standard poodle, hunting, producing conferences, and aerial photography with a RC helicopter.
What I Love About Colonial Hills
I love this church! I am around some of the greatest people in the world on a daily basis. What's so special about CHBC? I think it's because they realize that they are not special. They are just common, everyday people serving a great God, and loving others through Him. I can't imagine going through this life without these great people by my side. They have celebrated with us as our children graduated, got married, and had kids. They hosted the ordaining and commissioning of our two boys, and supported them in their two year overseas mission, and when our oldest was in the Middle East. I have been blessed to grow old with this congregation.
Jerry@ColonialHills.com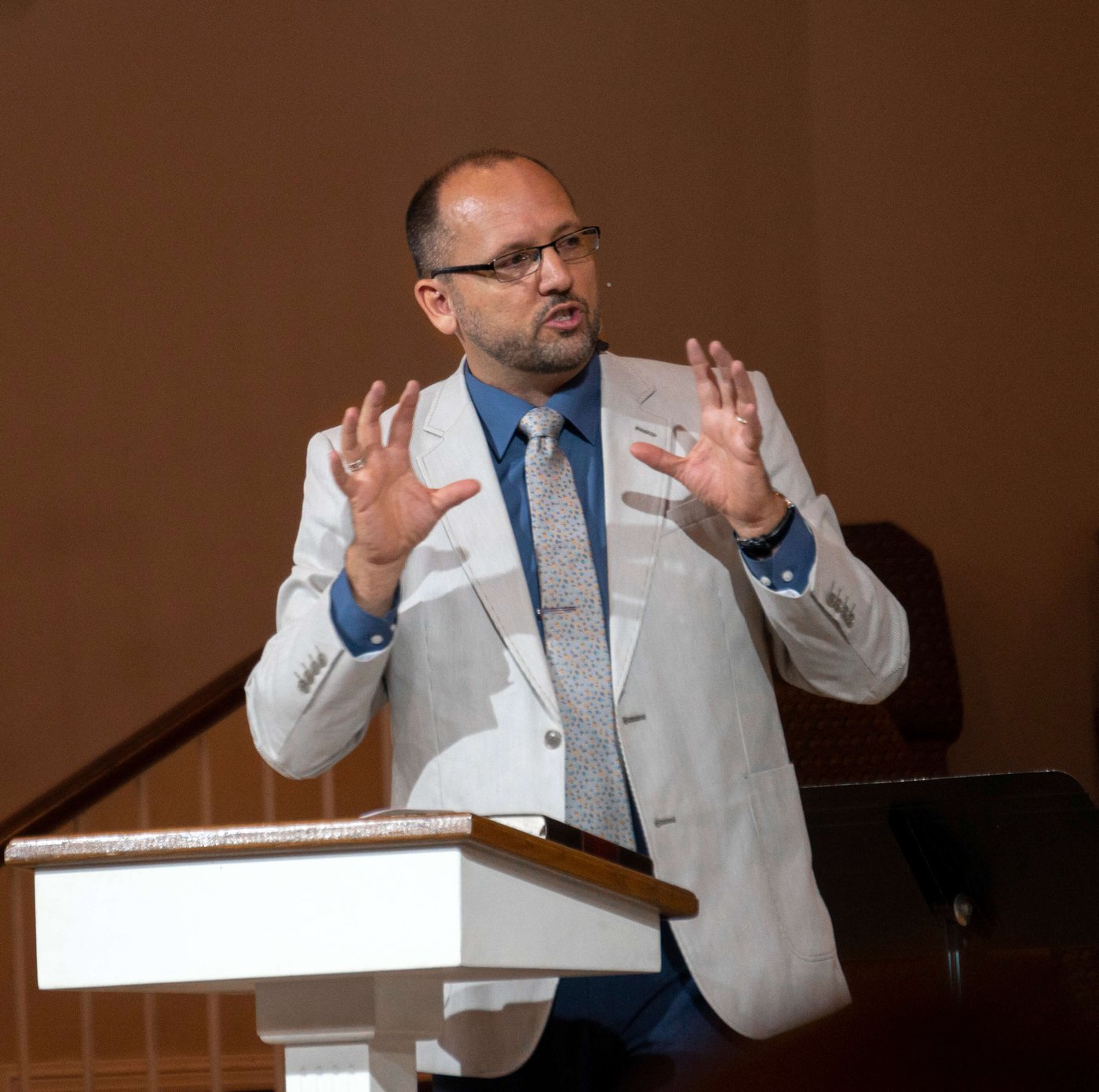 Steve Alberts - Pastor to Students
I was born and raised in Colorado and came to Texas in 1995 after being called to ministry. God honed my calling to Youth Ministry while attending East Texas Baptist University where I served in two churches in Marshall Texas. While in Marshall, I married the love of my life and Louisiana girl, Shannon Thibodeaux. Our first daughter, Hannah, was born in Marshall and has now grown into a fine young lady with a heart for missions (twice to Ecuador) a dedication to martial arts (2nd Degree Black belt in Tang Soo Do). Feeling led to be a Youth Pastor, the three of us moved to attend Southwestern Baptist Theological Seminary in Fort Worth and serve in a church. My family grew both in size and in heart with the birth of two children: Annemarrie, who's short but powerful life still ministers to many after her death; and our first son, Marshall, who is the example of being a gentleman, a history buff and is a powerful swimmer. After receiving my masters we moved to serve a church in Fayetteville Arkansas.
Shannon dedicated herself creating the best homeschool education for our children, which continues today. Our fourth child was born, Wesley, who has a strong character and is proving to be an excellent gymnast. After 10 years of ministry in Fayetteville, God called us back to Texas in 2015. The five of us (we now have a dog, Emma) moved to begin serving as Youth Pastor here at Colonial Hills Baptist Church. Twenty years of marriage and ministry, this one thing we KNOW is true: we serve a God whose active love for us brings us through every moment the good and hard all for His glory!
What I love about Colonial Hills
Colonial Hills is a church whose focus is on the message of Grace that is poured upon us through the life of Christ! Serving here is a privilege because I am surrounded by some of the greatest people every day. Colonial Hills has a heart for missions and connecting with people, this family of faith is a great environment for a family to grow! We are blessed to be here!
SAlberts@ColonialHills.com
Ministry Directors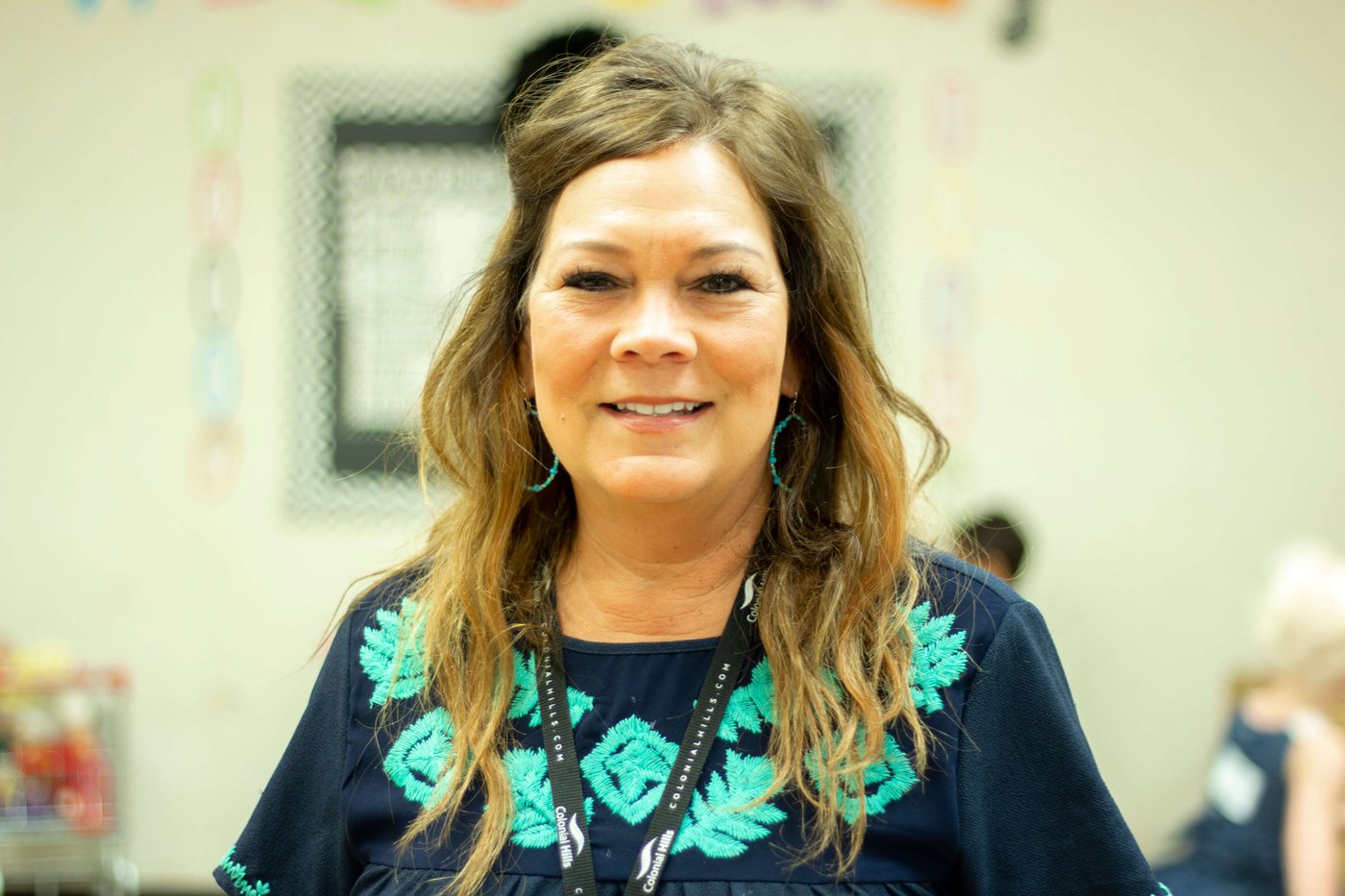 Robin Starnes - Preschool Director
I have been on staff for 24 years and I am a Charter member of Colonial Hills. I am the Director over any and everything that has to do with your Preschool child age 5 and under, including our Parents Day Out/Pre-K program. I have been married to Rodney for 28 years and we have 2 daughters, Mallorie and McKenzie.
What I Love About Colonial Hills
I am a charter member of Colonial Hills and actually met my husband here. We were honored to hold our December 1989 wedding as the first event held in the sanctuary after it was burned to the ground in December of 1988. This has been the church that both our daughters were born into and continue to attend. The people of Colonial Hills have supported me through great joys in my life and also supported me through great losses. There is no other place that I would want to serve.
StarnesRobin@yahoo.com
Greg Parham - Children's Ministry Director
I was born and raised in Lubbock where I attended Lubbock Christian University. Upon graduation with a degree in Biblical Studies with an emphasis in Youth Ministry, I moved to Tyler and served as a Youth Minister for a local church. While there, I attended Texas A&M Commerce where I earned my Masters degree in Counseling & Guidance. I have worked with kids for most of my adult life ranging from juvenile probation to residential treatment facilities. I now work and teach at Tyler Junior College after "retiring" from Adult Probation in Smith County!
I have four children, Tanner, Brooks, Tori, and Trevor who all bring joy to my life. I try to be at all activities they are involved in and that keeps me busy within itself. I have been blessed with talented, loving kids that I truly enjoy being around.
In my "free time", I like to read, coach and umpire youth sports, and exercise. My avocation is being a high school and college football referee. My passion for officiating has allowed me to go places and do things that I never dreamed possible. In addition, even better for me, I have been able to take my boys with me to tag along and stand on the sideline of some cool venues.
What I Love About Colonial Hills
I have been a member of Colonial Hills for 18 years. I can say without a doubt it is a church in which I feel loved and at home. The thing that stands out most for me is that not only is grace preached and taught but it is lived out in the lives of Colonial Hills people each and every day. Colonial Hills is a place to love and be loved, give and be given to, forgive and be forgiven, serve and be served, and truly experience the grace God so freely gives each one of us without question. I am privileged to serve the children and families at Colonial Hills.
Greg@ColonialHills.com
Professional Staff
Diane Hightower - Pastoral Assistant - Diane@ColonialHills.com
Lisa Juneau - Financial Secretary - Lisa@ColonialHills.com
Britney Jones - Receptionist - Britney@ColonialHills.com
Ralph Ramirez - Facilities Director - Ralph@ColonialHills.com
Steve Sikes - UPWARD Director - Steve@ColonialHills.com
Emily Glover - Contemporary Worship Leader
Chris Alvarez - Communications Director - Chris@ColonialHills.com