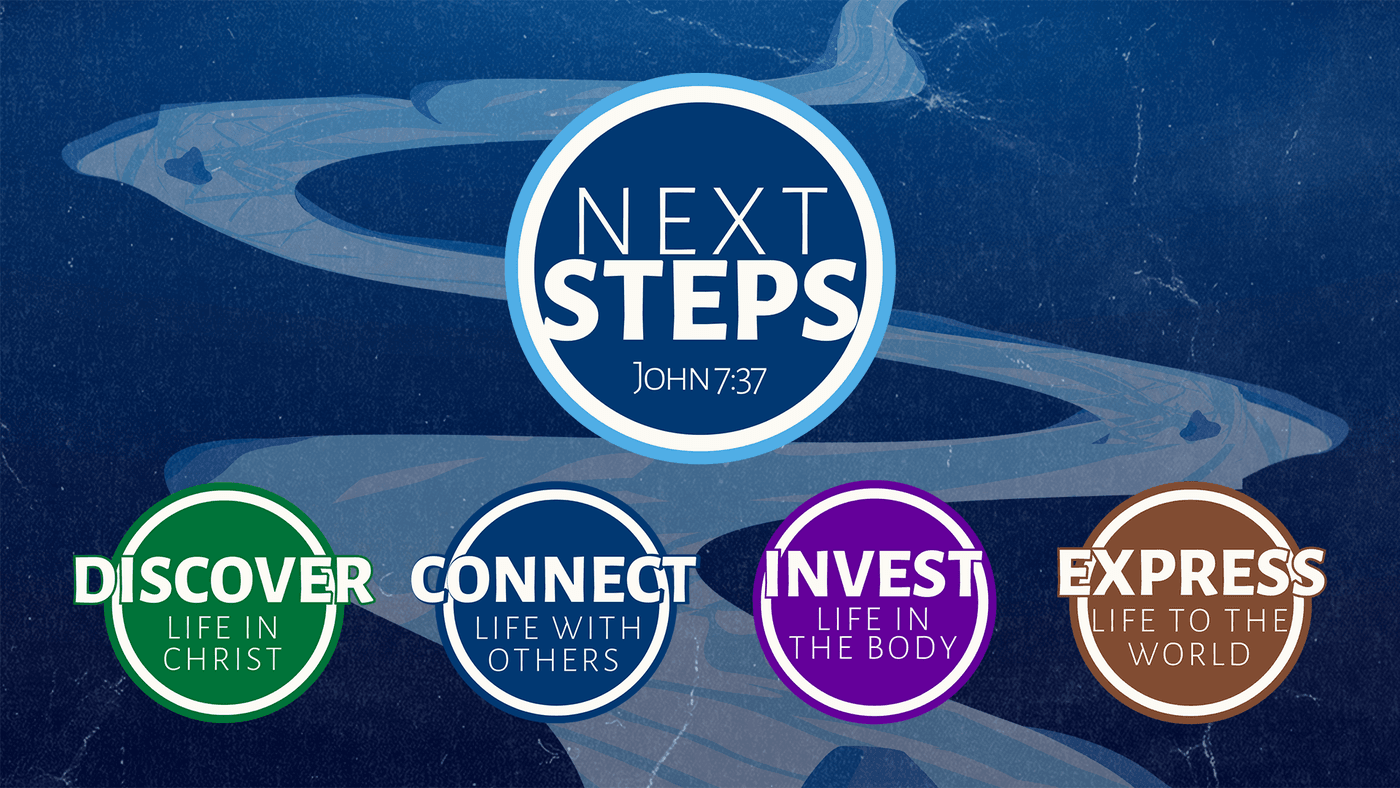 NEXT STEPS SERIES
What does it look like to follow Christ? Want to learn more about the Christian life? What do you do after you join the church? All of these questions and more are addressed in out NEXT STEPS SERIES!
Each week of this series will cover one of four steps: Discover, Connect, Invest, and Express. To help you as you take these steps, we will be providing a resource page after each sermon where you can find helpful videos, encouraging content, and other valuable information.
Are you ready to take the first step? Keep scrolling!


DISCOVER LIFE IN CHRIST
Discovering LIFE in CHRIST is where it all begins! Take this step to learn learn more about the Gospel.


CONNECT LIFE WITH OTHERS
Now that you're a believer, what's next? Take this step to learn how LIFE in CHRIST connects with others.


INVEST LIFE IN THE BODY
You believe and you're connected, now it's time to get invested in the body of Christ! Take this step to learn ways that you can become invested today.


EXPRESS LIFE IN THE COMMUNITY
Our LIFE in Christ extends beyond the church and into our surrounding community! Take this step to learn how God express His life in and through you!